Sunday, May 13, 2007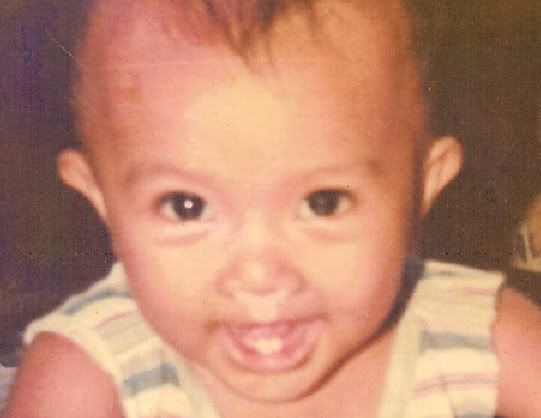 (*I've always have a big head, deranged huge eyes, mickey mouse ears, what's new?)
Ego-deflate, a must?
I am a sucker for

pro-inspiron

, self-motivation books. The way these authors puts a simple cliche "nobody's perfect" into a literary art amazes the

inner old, deeper soul

in me. Although I get enough of banality from a particular friend who became my part-pyscho therapy ever since I met him, I am always on, seeking for the book that can all-in-all change my common outlook in life. Thus, my lame attempt of over-analyzing life's great adversities, preaching my opinions like a monotonous tone that possibly put many people in immersed oblivion. And although that's how it feels like my writing is to me, sub-titles on an odd Mexican movie that even Mexicans would not watch, I am proud of myself for being stubborn and egocentric--I still write.
Hurrah.


Ironically, I did not always want to be a writer. I grew up with oil pastels and a sketchbook in hand. I remember drawing the most intricate house, beyond cotton candy clouds and lame two windows when I was 9 years old mind you, outdoing everyone in my class. When I got to the 5th grade, my

homosexual (he was fruity, i remember)

art teacher was already able to distinguished me apart from the others; I was the emerging artist with a big hollow head filled with arrogance and--obnoxiously, carbon dioxide. For many years, I made myself to believe my inability to create an art-history slogan under time contraint was cause by a constant pressure that have gotten me not once, but always during actual contests. The truth of the matter is, I was nothing but a big-headed kid who believed every compliments that was given to her, back then; I was delirious of an imaginary talent that made me special. I did not discover my so-called artistic talent by myself. It was actually endowed upon me by the people who did not only cause my failure to accept criticisms well, but also deviated me from reality. Yes, I do blame the people who created me like an incompetent person that only manage to get by with dishonest compliments. My grandmother for one but also the strangers that were afraid of causing my politically/powerfully inclined family emotional trouble, how hard was it to say "your youngest daughter is an underdog"?

Many of us live under the wing of foolery. We would rather hear a thousand lies than a single honesty. Deceits that comes from outside forces and ourselves rule our lives: thousands of women would like to think that their husbands/boyfriends still love them regardless how horrible they may be getting the treat; some would rather assume that life is still fruitful (when it is not) as they go on purchasing gucci bags and manolo shoes; while others live in a delusional world all-together. Is such mentality then optimism or completely a disguise of the truth? Childhood comes to a great play with this. Take females who were called princesses when they were young, for example. There is a 70/30 percent chance of them staying like that, and possibly turning into stuck-up, manipulative bitches. While it is likely for these women to outgrow such behavior, it is still wrong for parents or guardians to accustom kids with great misconceptions early in life. The tooth fairy? Prince charming? Santa? What a bunch of lies.

I am way behind years with parenthood (although i'm an Aunt with 2 nieces, and a nephew already) but delusion and even hoarding a kid with compliments, as well as the constant over-protectiveness will mislead such young mind into greater hallucination. The good thing about my childhood was that, I did not have parents to call me a princess or bestow me with tender, loving care. I was out and about deep-belly laughing with my childhood friends and listening to my grandma's philosophies, might have it been right or wrong. Although the compliments I've heard through out the years i was growing up made me just a little bit ego-maniac, I am discovering that i do have the ability to do art--and yes, even to write something gramatically incorrect. :-)

My mind's unweaving/ 2:25 PM

|